It's a well known truth that cars perform at their best with all their wheels firmly planted on the ground. But a combination of movies and a human desire to know "What if" have led to people constantly testing the theory, can cars fly?
They can't.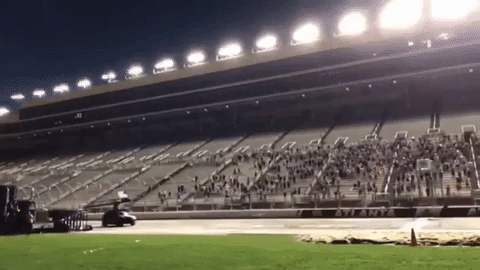 This classic experiment was recently put to the test at the Atlanta Motor Speedway during a Smokey and the Bandit celebration event.
The event featured a massive car chase, involving over 300 cars, and several stunt recreations from the movie. The whole thing culminated in a re-enactment of the famous Mulberry Bridge jump. The Trans Am promptly nose planted into the ground after it was launched into the air. Which, by the way, is exactly what happened to the car they used to film the original jump with for the movie. Ah, the magic of editing.
Related: A Georgia town has promised the biggest "Smokey and the Bandit" celebration the state has ever seen