https://www.youtube.com/watch?v=oZj-A9GpUsY
Blue lights are a constant risk in street racing, and the guys down at this Texas Cash Days found out the hard way that rolling into a speed trap in the middle of a drag race is a good way to lose your car and your freedom.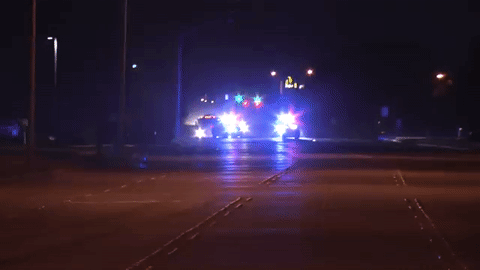 This race was way more intense than anything on The Discovery Channel's "reality" series, Street Outlaws. Jerry Bird squared up against Black Bird Vega's Procharged Vega in his Nitrous big block Probe for some serious prize money, $15,500.
Unfortunately for the Vega and Bird, street racing is still just a tiny bit illegal, and some buzzkill of a truck driver decided that this wasn't what his town was about. The cops set their trap and waited. When the call to shut down the race came too late, the police caught Bird at the end of the strip.
Somehow, the Vega made a quick escape, but Bird ended up having his car towed and spent the night in jail.
Guess, that's the risk you have to take.
Related: [VIDEO] Texas Street Racing Is The Fast And Furious In Real-Life