BJ Baldwin just celebrated the end of the U.S. embargo on Cuba in the most American way possible, landing the longest trophy truck residential jump ever. 191 feet! 'Murica! The premise to Recoil 4 is simple. Baldwin likes playing dominos, smoking cigars, drinking, and looking intimidating. He likes doing these so much that his time management skills have clearly gone out the window, which is why it sure is convenient that he can drive.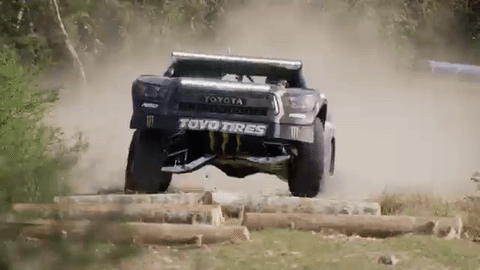 Baldwin and his furious truck cross Havana in record speed, running over curbs, startling unsuspecting rickshaw drivers, and annihilating random stacks of burning wood in order to get to a party on the coast. It's a pretty cool looking party, so the need to rush is understandable. It's also worth noting that Baldwin apparently controls time in this video, making the trophy truck the obvious car of choice for all Back to the Future reboots. Related: [VIDEO] Doing A Lap In A 700 HP Trophy Truck Is Heart-Poundingly Thrilling