If you're a fan of the "Fast and the Furious" franchise and also a connoisseur of deep cuts, you may remember the weird and kind of awkward plug for Corona at the end of the first movie.
Ever since then, the beer has been a consistent part of the series. Picnic in the yard of Vin Diesel's Dom Toretto character? Corona. Anytime the crew is in California? Corona. It isn't until the end of The Fate of the Furious, the latest installment of the Furious movies, when everyone decides to drink Bud Light and Stella Artois.
It's weird that the crew only recently discovered other brands of beer, but even weirder when you consider that Corona never paid a dime to be featured in the movies in the first place. That's right, according to the movies' producer Neil Moritz on The Bill Simmons Podcast back in 2017, Corona got plenty of awkward product placement for free and was the "unpaid official beer of Fast and Furious."
Read More: Paul Walker May Return to the Fast and the Furious Franchise with a Little Help from His Brothers
"Unpaid?" Simmons posed during the podcast. "You've done, like, hundreds of millions of dollars of advertising for them."
"I know," Moritz responded. "It's crazy."
The series initially chose the beer because Gary Scott Thompson, who wrote the first movie, thought it fit the vibe of the characters, saying it was a very "East L.A. beer."
And here I was thinking that Dom and the crew spent all their money on cars and explosives, so they just couldn't afford good beer.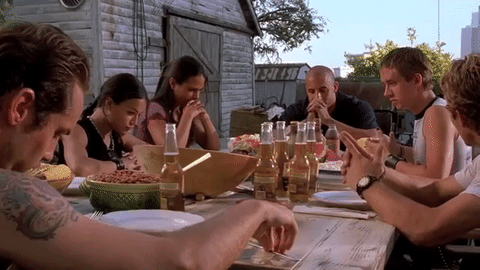 Watch: Dodge Viper and Porsche 996 Illegal Street Race