Everywhere we look we have technology in our lives, so it would be near impossible to make it through a day without looking at things on the Internet.
So the odds of encountering a GIF during an average day are highly likely. The GIF -- graphics interchange format -- has been around since 1987. But the GIFs we encounter in our everyday life were reintroduced in the mid to late 2000's and are used heavily in social media and texting.
RELATED: Landon & Matt have Kyle Busch in their sights as they take another look back at 2017
NASCAR has made for a wide array of GIFs during the 2017 season and we thought it would be a good idea to showcase some of our favorites from giphy.com.
One of the many moments on the year involving Kyle Busch and his wild antics occurred during a post-race press conference after Austin Dillon manged to edge out Busch for his first win.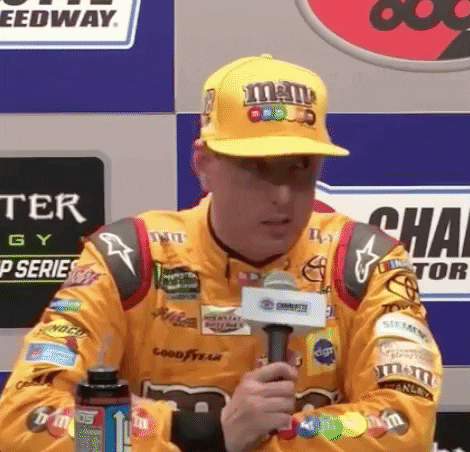 Busch dropped the microphone after he exclaimed, "I'm not surprised about anything, congratulations." Busch was upset that Dillon won the race, when he clearly didn't feel Dillon should have won.
Another that we stumbled upon is one of Dale Earnhardt Jr. It doesn't have the back story that goes along with the Busch one, but still great nonetheless. Besides, watching Dale Jr. shove popcorn into his face is worth the price of admission alone.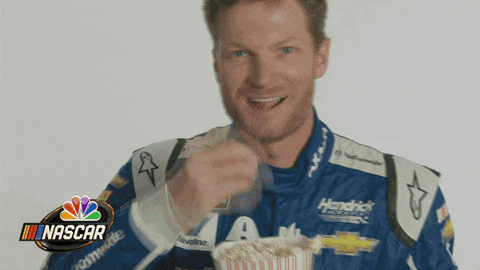 We couldn't pass on sharing one of the NASCAR Monster Energy Cup Series champion, brushing away the competition as he propelled to a title at Homestead.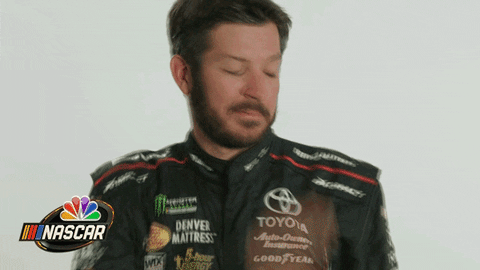 This one made the list because it combines two of the best things in the world, NASCAR and pizza. Thanks to Ricky Stenhouse Jr., we can celebrate both with this GIF.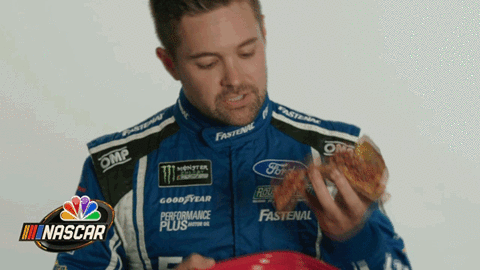 Chase Elliott listening to some tunes on what appears to be a Walkman, well that takes the cake for us.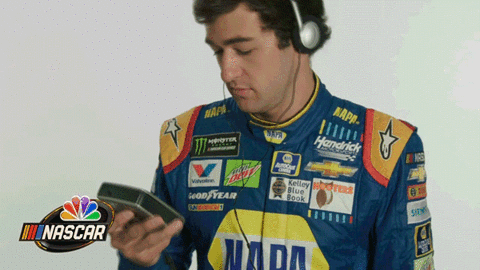 Those were just a few of the GIFs that kept us entertained from 2017, we can't wait to see what next year has to offer.