https://www.youtube.com/watch?v=ALhRZPJ1nRc
It turns out that there was more truth to 2010's Rubber that originally thought, and it was setting the stage for the upcoming tire rebellion. A more ominous and insatiable synthetic enemy than any terminator. At least that seems to be the best explanation for this man-seeking wheel.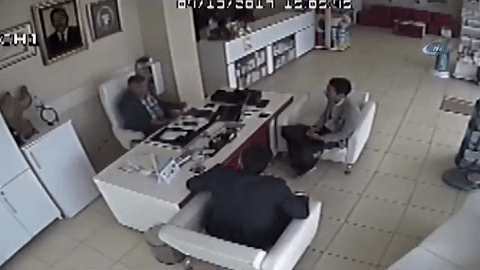 It all starts innocently enough. A tire aimlessly rolling down the road. Then it happens. The errant wheel spots its target, an unassuming man lounging in a white chair. The blood is in the water. With a bounce, another bounce, and a spring, the tire is on it's target!
The man sees his attacker, a moment of tread dread, but it's too late. The blow is dealt.
It's only a matter of time before this is a Mortal Kombat finisher.
Related: This is clearly not the way to mount a tire